Installation of ChitramTV app using Downloader app in  your Amazon Fire Stick
Are you looking for an alternative device for watching ChitramTV without a Box from Chitram ? Fire Stick from Amazon gives you a wide range of selections to choose a suitable stick to install the ChitramTV on it and watch.
ChitramTV Autsria will help you to install the ChitramTV app on your Amazon Fire Stick   follow the steps to install Chitram TV App on Amazon Fire devices
Please install the App called " downloader" from your Amazon Store. Please note that, the downloader app is unavailable on the Amazon Indian app store. Please switch to another store location to see this app.
Please open the " downloader"  app after installation.
You may see a screen like below. 
 Enter the below URL  in the  URL field of the downloader App to download the Chitram APK for Amazon Fire Stick.
Click on / select  " Go "
https://chitramtv.at/ctv-tv.apk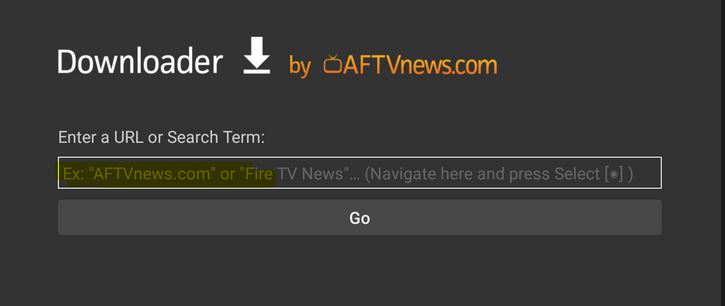 Note : Please allow the installation from unknown sources, if prompt by  Amazon fire stick or Downloader app.